Today, the Korean wave has surely penetrated the Philippine market. What is with Korean dramas that make it popular among adults and teens nowadays? K-drama fans would most likely answer good-looking actors, interesting storylines, beautiful soundtracks, and surreal cinematography. The list could go on and on. But besides the kilig factor that they bring, these K-dramas impart values and lessons that make fans love it even more. 
But what is the connection of K-dramas to Rotaract? There are certain shows we have in mind such as Descendants of the Sun (DOTS), a series that showcased service, the area of focus of Rotary and fellowship that is also present in our clubs. And as Rotaractors, we try to live out the motto, "Service Above Self" in our interactions with others, as sons or daughters, as students or workers, and as citizens of our country. 
Here are some unforgettable scenes from DOTS that remind us of our purpose in Rotaract.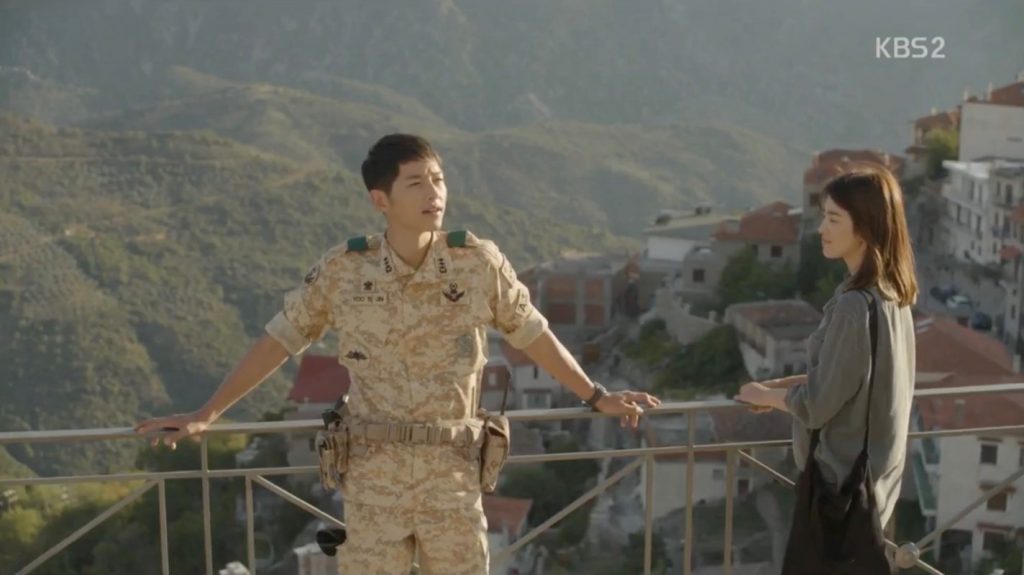 Service above self
What Rotaract and the Descendants of the Sun have in common is how they both embody service above self. "Service Above Self" means having in mind the best interest of the people that you are meant to serve – it's putting their interests above yours. One notable scene in the drama that showcased this was in Episode 2, when Kang Mo-yeon (Song Hye-kyo) and Yoo Shi-jin (Song Joong-ki) set aside their feelings for each other because of a difference in their values and philosophy. "I fight for life. But your fight… is to protect others through death," said Kang Mo-yeon in the café scene. Similarly, oftentimes we have to sacrifice personal time to prioritize our duties to the club.
Areas of Focus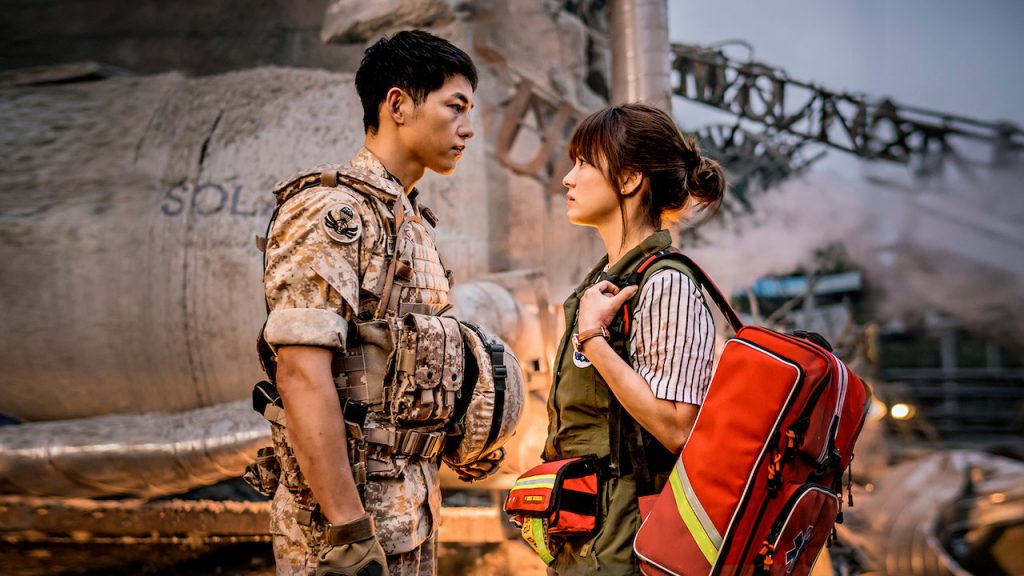 Another similarity between the two is the presence of four Areas of Focus in the drama: 1) Peacebuilding and Conflict Prevention which relates to the peacekeeping mission of Yoo Shi-jin and his team in the fictional war-torn country of Uruk; 2) Disease Prevention and Treatment and 3) Water, Sanitation and Hygiene as Kang Mo-yeon and her co-medical volunteers handled the earthquake and viral epidemic that broke out in Uruk, and; 4) Maternal and Child Health when they tried to save the children from the corrupt government of Uruk by making money from human trafficking. These areas of focus are also the goals of our service projects in order to provide lasting changes to the community.
Fellowship
Lastly, the friendship between Kang Mo-yeon and her doctor-friends and the brotherhood between Captain Yoo Shi-jin's team just like the fellowship of Rotaractors with each other. In the drama, the doctors would enjoy their time during their breaks, talk with each other and buy snacks; meanwhile, when the soldiers were given vacations from their duties, they would drink out together. In Rotaract, fellowship is also given priority in order to build good relations with one another. Helping other Rotaractors is what makes activities a success.
There are many connections between the drama and Rotaract, but the most evident one is service towards other people. K-dramas have more to offer than just being a pastime. It can teach us lessons that we don't get to learn in school and offer us perspectives that we normally wouldn't have.
Yes, service may be seen in K-dramas, however; the best kind of service is the one we show in real-life – our service to the community as Rotaractors.