Challenging! This is the perfect word to describe this Rotary Year 2020-2021. Most leaders in Rotary and Rotaract experience hardships as they flounder along the Rotary Year. As we still struggle in this time of a pandemic, our leaders remain amazingly positive, boldly firm, and calmly convicted. In Rotary International District 3800, we acknowledge that continued service must capitalize on technology to deliver top-notch service for members and the district's adopted communities.
Rotaract in District 3800 kickstarted the term last July 2020 with a Virtual District Assembly. Members and leaders brainstormed creative ideas to properly help Rotaract convey its message to the audience. Although held virtually, the atmosphere of being in one place was fostered and one after the other, more activities followed suit.
A Virtual Leaders' Appreciation Day was also held to recognize the Rotaractors who finished the Pilipinas Rotaract Online University and Rotary e-Learning Courses, strengthening their understanding of Rotaract and Rotary. A Virtual DRR's Visit was also made possible for the district to help improve the action plans of Rotaract Clubs from Caloocan, Malabon, Navotas, Valenzuela, Marikina, Rizal, Pasig, San Juan, and Mandaluyong.
Rotary and Rotaract Clubs of District 3800 collaborated to launch Takbo Kontra Polio, a virtual awareness campaign to end the said infectious disease. The project raised a total of $6,937.41 or PHP 336,884.10 that was donated to the Rotary Foundation Polio Plus Fund. Furthermore, Rotary and Rotaract Clubs of District 3800 partnered with different organizations in the Philippines for the Sabayang Patak Kontra Polio Campaign.
Rotaract clubs also turned to online fundraising to ensure the continuity of their service projects. Rotaract in District 3800 decided to suspend the collection of district dues this Rotary year so Rotaract Clubs can allocate the money for their own service projects and give help to those in need.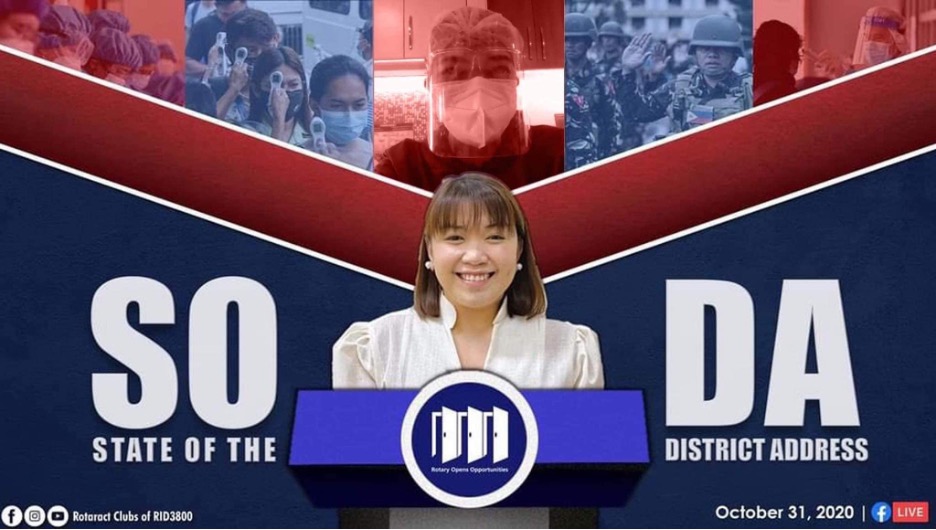 Last October, the District Rotaract Representative delivered a Virtual State of the District Address that reported the recently completed projects and small victories within the first hundred days of the Rotaract Year.
Aside from the COVID-19 pandemic, parts of the Philippines were devastated by Typhoons Rolly and Ulysses. Rotaractors rose to help fellow Filipinos by conducting social media donation drives such as the "Bayanihan Para sa Kababayan" which raised PHP 54,410.90.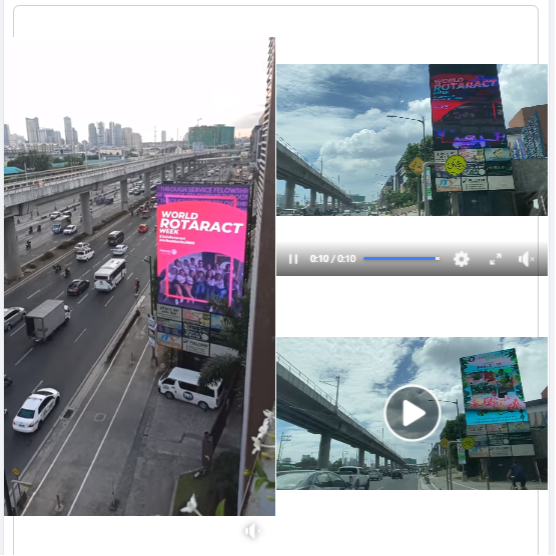 On March 8 to 14, 2021, World Rotaract Week was celebrated. This was pioneered by putting up a World Rotaract Greeting Billboard along Marcos Highway—showcasing the good things that the future leaders of society have already been doing through Rotaract. Part of the celebration was the World Rotaract Week Challenge wherein Rotaractors in the District showcased their activities daily through their social media accounts. Rotaract District 3800 Youtube Channel was also launched where members can know better their Transforming District Rotaract Officers.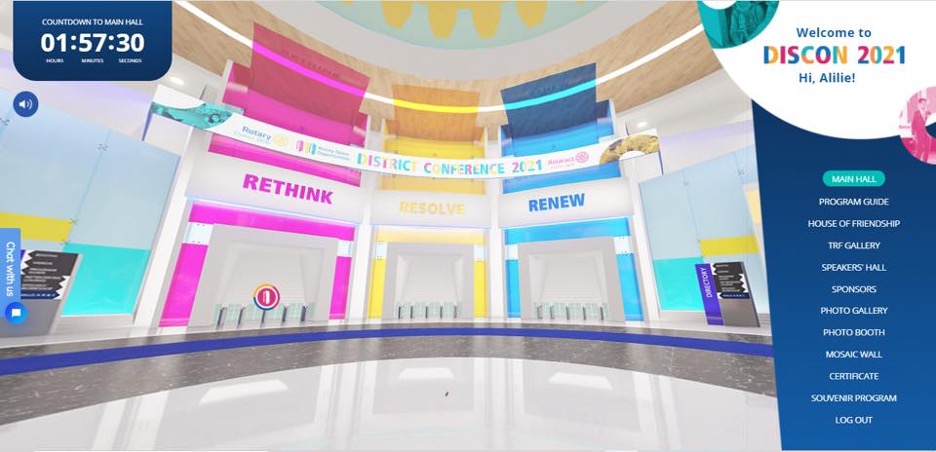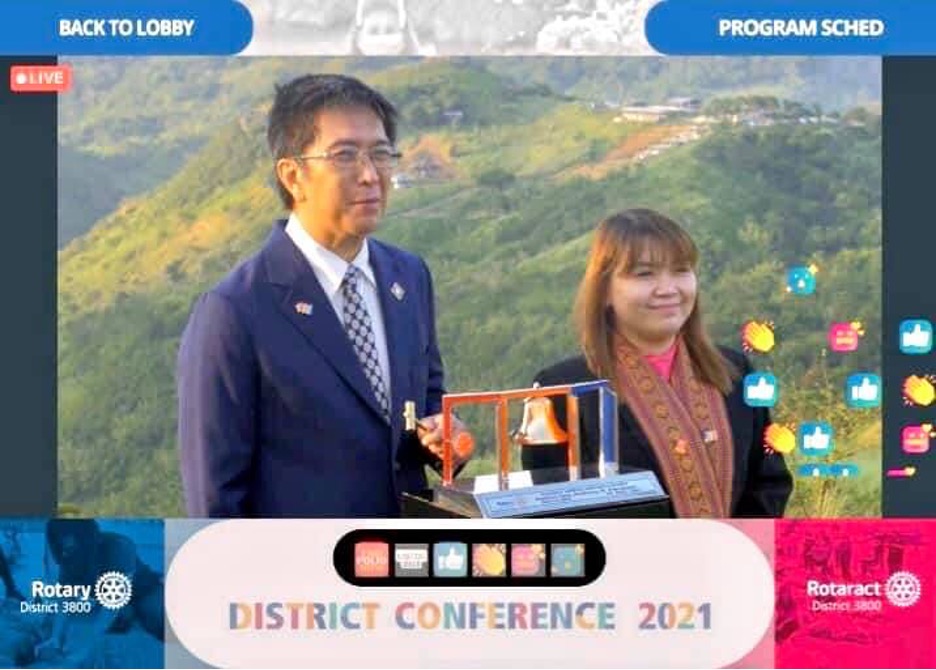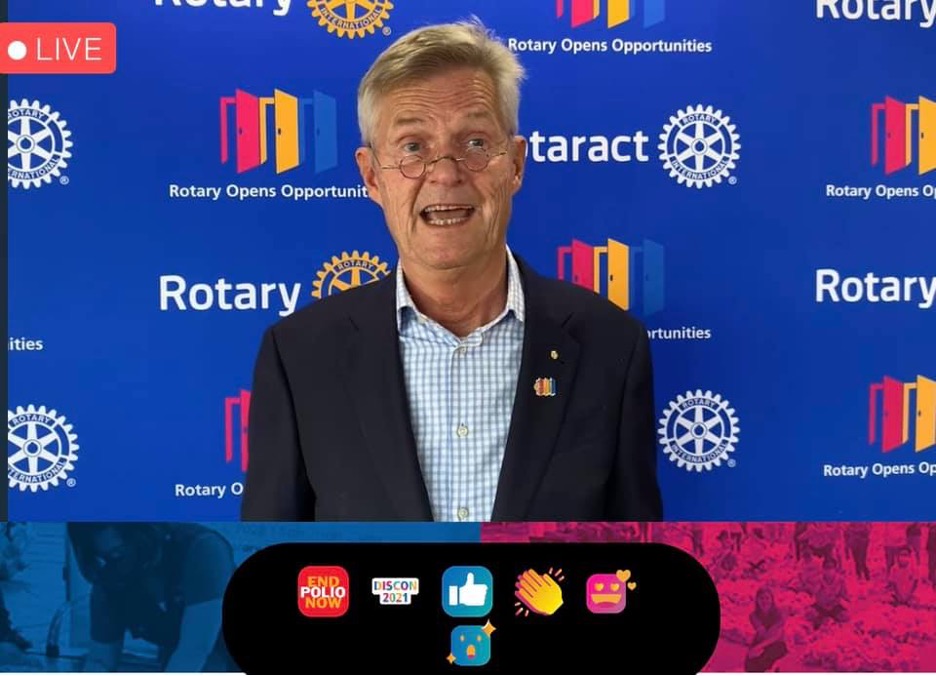 The very first in the district's history, the Joint Rotary and Rotaract Clubs District Conference, was conducted using a dynamic event platform that was attended by 3,375 Rotarians, Rotaractors, Interactors, and guests around the world. A joint Call to Order of the District Governor and District Rotaract Representative on top of the mountains of Rizal was one of the highlights of the conference that took place last March 25 to 27, 2021. Through the conference, the district showcased its prowess when it comes to technology. In this 3-day event, respected guest speakers were featured including Rotary International (RI) President Holger Knaack, RI President Nominee Jennifer Jones, and Past RI Director Raffy Garcia. Both the District Governor and the District Rotaract Representative also delivered their State of the District Addresses. Rotarians and Rotaractors also displayed their talents through video-recorded presentations.
Rotaract in District 3800 will end Rotary Year 2020-2021 with 15 newly chartered Rotaract Clubs, 21 Rotaractors turned Rotarians, and 1,770 total Rotaract members. These statistics imply that the COVID-19 pandemic did not hinder Rotaract's growth. By capitalizing on technology and with collaboration in place, Rotaract succeeded not just in transforming how services are delivered but also positively impacting the lives of its members and adopted communities.
Rotaract really thrives when members think of collaboration rather than competition and building connections and friendships that will turn into dream teams when challenges arise.