The Rotaract Club of Malvar and Rotary Club of Malvar of Rotary International District 3820 launched its project "Edukasyon ang Sangkap upang Maabot ang ating Pangarap," a gift-giving initiative for the Alternative Learning System (ALS) Malvar. This aimed to extend aid and support to the teaching and learning process of ALS learners and teachers in the Distance Learning Modality as part of the Learning Continuity Plan of the Department of Education during this pandemic.
Last August 19, members of the Rotary Club of Malvar spearheaded by the Life-Changing President Adriel Hernandez and Rotaract Club of Malvar headed by Life-Changing President Ehssan James Garcia visited and donated 110 learning kits, which includes notebooks, pens, envelopes, and folders for ALS learners. The members also helped the teachers by donating boxes of bond papers and sets of printer inks that they can use in printing modules.
This project is part of the club's continuing support to one of Rotary's areas of focus, Basic Education and Literacy. Despite the challenges caused by the pandemic and circumstances that impacted the conventional teaching and learning process, the students from Alternative System (ALS) Program Malvar can continue studying, learning, and dreaming.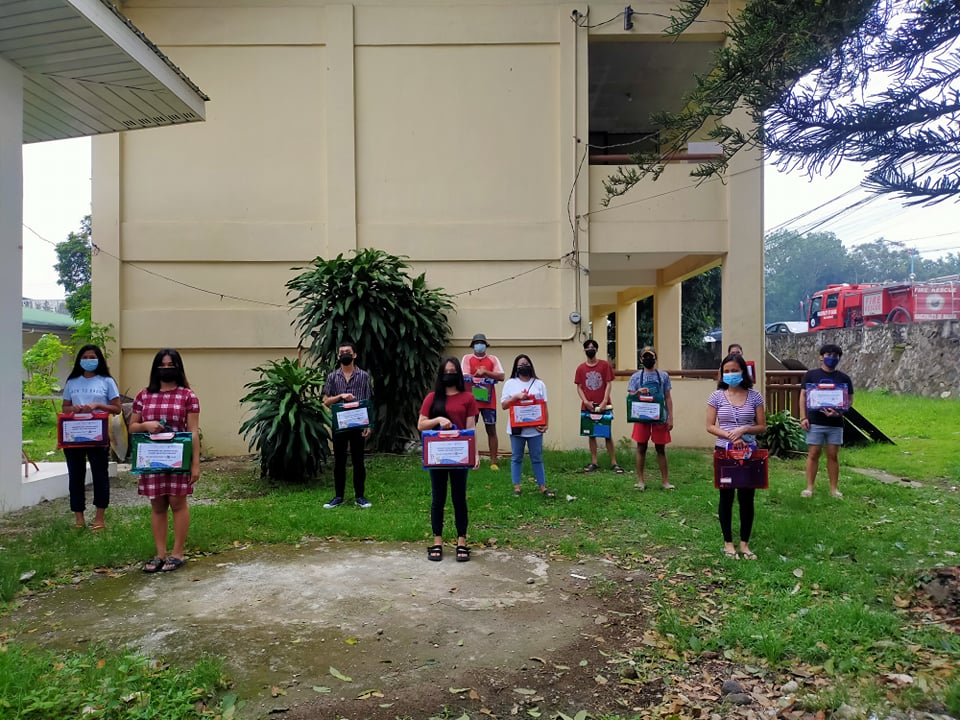 Mrs. Malin Razo, one of the ALS teachers showed her gratitude to the Rotarians sharing "Napakalaking tulong po ng mga learning kits na ito para sa mga incoming ALS students, marami po kasi sa kanila ay hirap sa buhay, maging ang mga bond papers na ito at ink ay talagang makakatulong sa printing ng aming mga modules, nawa'y marami pa po kayong matulungan."
Aside from donating learning kits and supplies to Alternative Learning System learners and teachers, the Malvar Rotaractors and Rotarians are looking forward to their upcoming project which targets the Learners with Special Educational Needs (LSENs) in the municipality of Malvar.