Ever since elementary school, District Rotaract Representative (DRR) Daniel Balubal was greatly motivated to serve his homeland. He has always had the burning desire to serve the country for present and future generations.
However, opportunities in his younger years were hard to get. He did not have the chance to express and share his talents in high school but everything changed when he entered college. He knew that he wanted to become a teacher and change lives through imparting education.
A friend, who encouraged him to join the student council in their college, paved the way for DRR Daniel. After he was elected in his freshman year, the shy and hesitant college student was finally given the chance to serve, express and share himself with the future educators of his college. He held office for four years—serving as Vice Governor in his final year.
Around this time, he was called on to serve a much larger community through Rotaract. As a young leader who loves to explore, he joined without knowing what will happen and what the organization was really about. He became one of the charter members and the new generation service director of Rotaract Club of Midtown Santiago in 2014.
Just like other clubs, the Rotaract Club of Midtown Santiago also experienced its fair share of struggles. During his presidency in 2016, the club's members started to become inactive. This challenged his passion until PDRR Joseph Zamora, RID 3770's All-Star DRR, offered and mentored him to become an ADRR. Although their club eventually lost all its members, it opened a new opportunity for DRR Daniel to serve with a much stronger club with Rotaract Club of Santiago in 2017.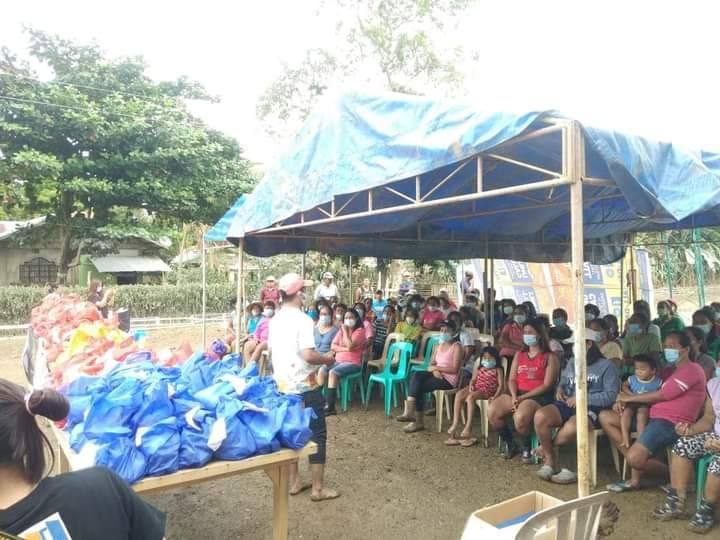 "I'm glad that I held on to my belief and passion. It is true that when you love something you do, giving up is not an option. You work hard for it because you love it and you are passionate about it. We can never find Rotaract, it finds us. I'm forever grateful to my Rotaract district and mother club who supported, believed, never gave up on me. And to my Rotary and Rotaract family, you all changed the life of a little boy who dreamed of just serving his homeland," DRR Daniel said when asked about his Rotaract journey so far.
During DRR Daniel's time, he wants to share the love and support he felt in the beginning. He wants to be a living testimony of how Rotary and Rotaract serve to change lives.