Each of us in Rotaract has our own unique journey and story to tell. Rotaract anyway is just a platform. How colorful your Rotaract experience would be rests on how you maximize all opportunities that the organization will offer which includes meeting people as well as building both club and beyond the club relationships that would further excite your Rotaract journey.
Pilipinas Rotaract MDIO Editor-in-Chief Elyrose Naorbe spends his professional life writing stories about other people and he also used the platform of Rotaract to write and tell stories about wonderful Rotaractors and the good deeds that they have been doing for their peers and communities.
Ely joined Rotaract ten years ago. He was in his third year of college as Bachelor in Journalism student when he was invited to join the Rotaract Club of West Visayas State University sponsored by the Rotary Club of Metro Iloilo. He thought Rotaract was just like any other school-based organization whose purpose is to make projects for communities. He did not realize that he himself will be changed by the organization along the way.
For Ely, Rotaract gave him a deeper and humble understanding of the needs of communities and even as young as we are, we can already make a difference to other people's lives through carefully thought service projects. By having constant encounters with people in the communities, his passion to serve was lighted that led him to eventually put more time and commitment to the organization.
He became President of the Rotaract Club of West Visayas State University during his senior year in college. He faced the pressure of trying to manage the Rotaract club given also the academic challenges, including thesis, as well as attempting to implement activities given differing members' availability. Despite the struggles, Ely and his Rotaract club members had a very successful year back then that encouraged them to continue the Rotaract journey and become charter members of the community-based Rotaract Club of Metro Iloilo, sponsored also by the Rotary Club of Metro Iloilo.
Ely became the Charter President of that Rotaract Club. Starting their continuation journey with 15 members who are mostly communicators, they kicked off with projects on developing the  journalism skills of students. When they transitioned to a community-based Rotaract Club, they committed to become self-reliant and not solely rely on their sponsor club for financial support.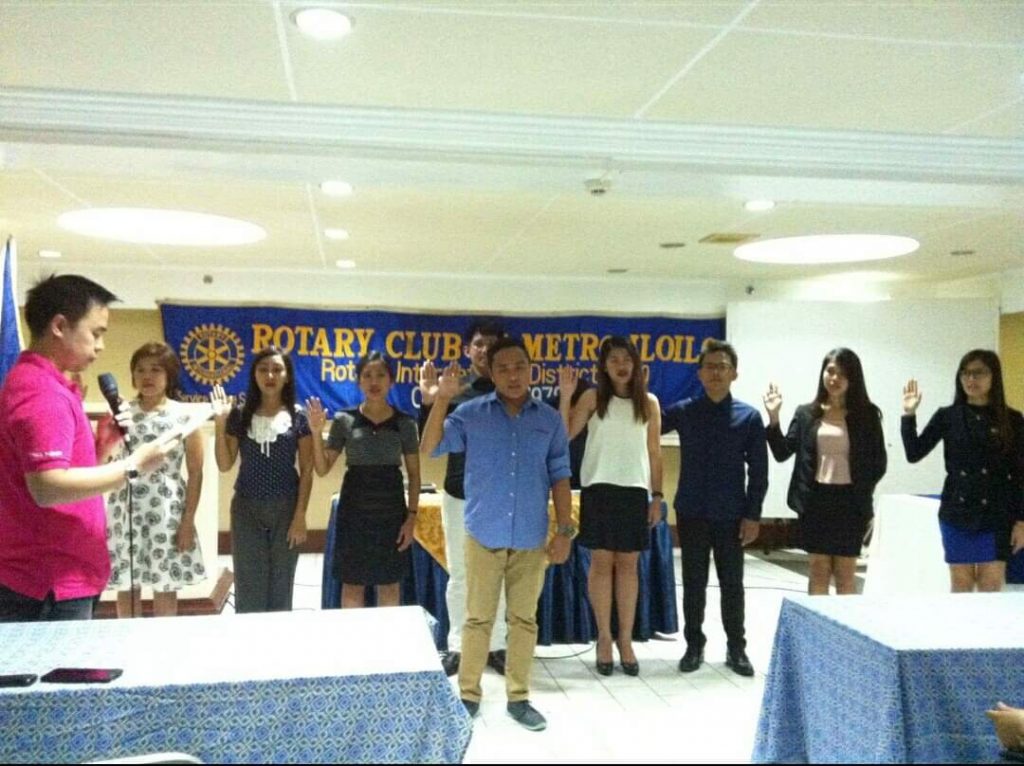 They were able to stand on their own. They reached far-flung areas to train students through their flagship project Tinta kag Tinaga: A Crash Course on Journalism for new writers which is now in its seventh year. To wrap up their inaugural year, their Rotaract club became the Most Outstanding Rotaract Club in Rotary International District 3850. They considered it as a bonus for their hard work as what really mattered to them is to shape the lives of people their projects reach.
With his very inspiring experience in his Rotaract clubs, Ely decided to share his passion and skills to other Rotaract clubs and became a three-termer District Rotaract Area Representative (DRAR) for Panay Island. Eventually, he was elected and served as District Rotaract Representative (DRR) of Rotary International District 3850 for Rotary Year 2019-2020.
Ely can vouch that being a DRR is indeed a tough job because your focus is to inspire Rotaract Clubs with different strengths and challenges to achieve common goals and advance the organization's vision. Added to that challenge is his district consists of clubs from Western Visayas and Western Mindanao. Despite the geographical challenges, he was inspired to exert tremendous efforts to ensure that all Rotaractors in his district will be guided and reached by the district's services. Ely, in fulfilling his DRR duties, was able to visit places like Basilan and Tawi-Tawi which most Filipinos would find hard to visit.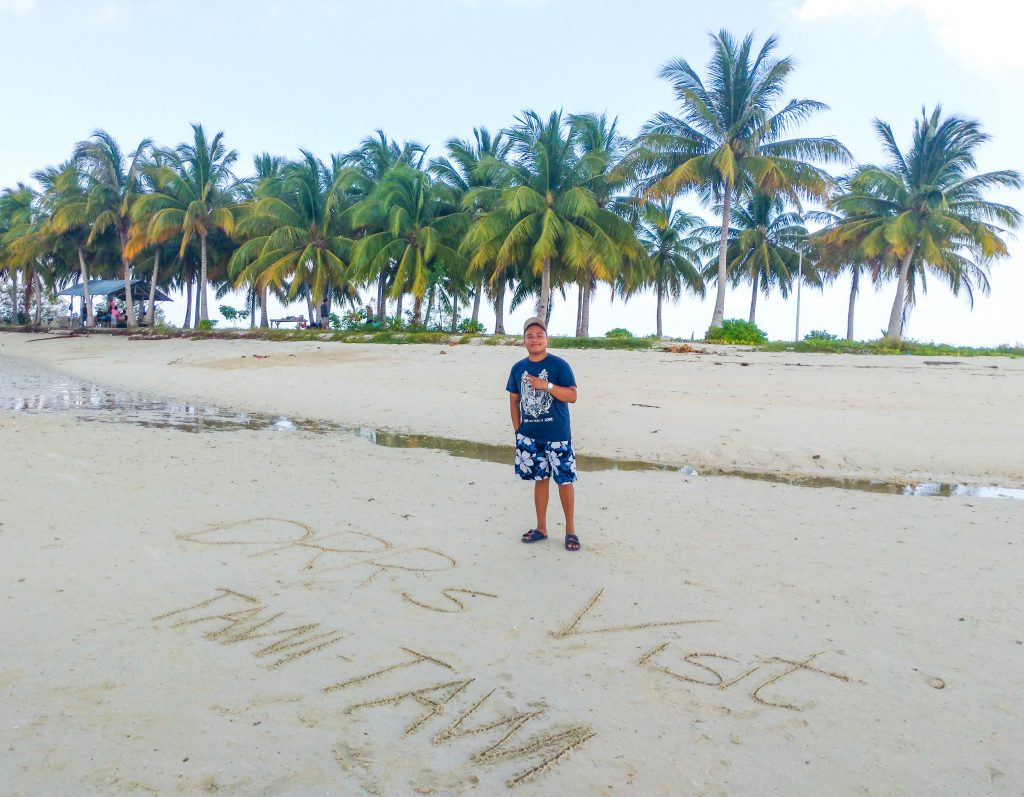 During Ely's time as DRAR and DRR, Ely has been using his skills in writing to ink stories for their district's newsletter and even for the Philippine Rotary Magazine. He was so inspired with his encounters with Rotaractors of different backgrounds that he had the motivation to write stories about Rotaract events and people. Pilipinas Rotaract MDIO Chair Louie noticed this and invited him to become the Editor-in-Chief (EIC) of both the MDIO's Newsletter Ang Balangay and the newly-launched Philippine Rotaract Magazine. This Rotary Year 2020-2021 alone, aside from inking moving stories of Rotaractors during the COVID-19 pandemic, he was able to inspire a group of writer Rotaractors in the Philippines that eventually led to the creation of the Pilipinas Rotaract Writers Guild.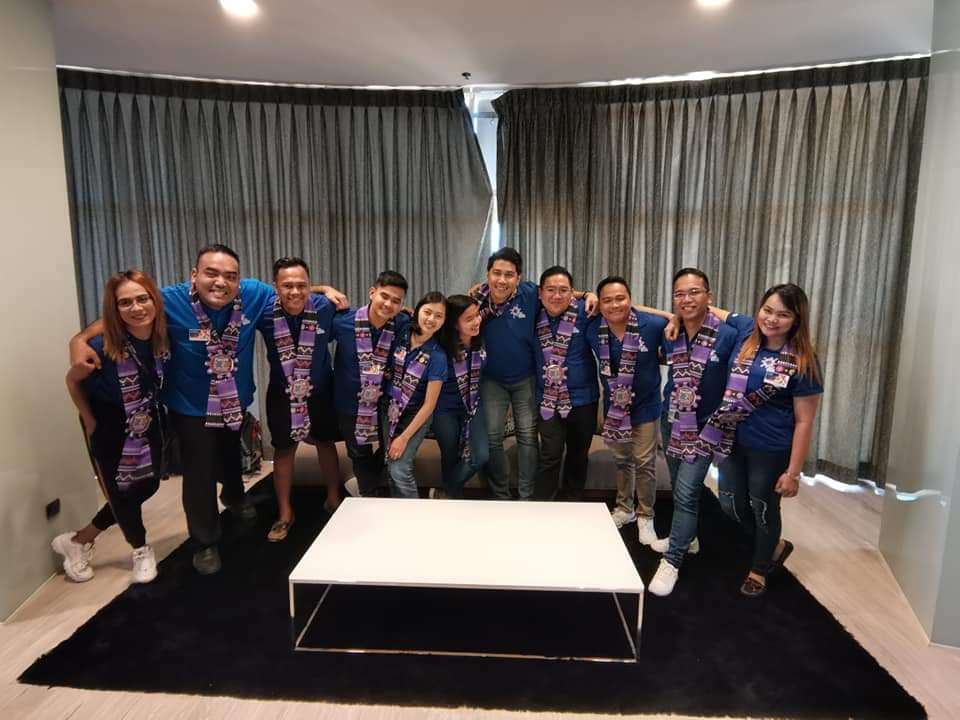 Ely will continue his passion of inspiring more Rotaractors to write and tell their stories as he will continue to be MDIO's EIC for Rotary Year 2021-2022. This time, he already has an editorial board who will eventually become breeders of future MDIO EICs. Outside Rotaract, Ely is the current President of the National Union of Journalists of the Philippines (NUJP) Iloilo while working as Senior Writer and Sports Editor of Iloilo Metropolitan Times newspaper, Executive Producer of IMT 'Storya, and EIC of Metro Juanderer Magazine.
Through Rotaract, Ely was able to develop better understanding of communities, grow his passion for service, and maximize his skills in writing and eventually tell stories of Rotaractors and their service. He did not realize that through constant drive to develop and offer more of himself, he has already been growing and writing his own Rotaract story that inspired others to do the same. Indeed, Rotaractors are the living ambassadors of the organization and we need to tell more of our story.