"Always remember the reason why you started, especially in those moments when self-doubt comes in. The reason you started will always pull you out of the shadows." – Lily Ehumadu
Being part of an organization entails a huge responsibility. It requires you to be committed in making sure you meet and inspire people in the best possible way you can. This, however, cannot be attained without going through obstacles that would test you and your team. As they say, experience is the best teacher and people must be willing to learn and be trained for future endeavors.
The Rotaract Club of Santa Maria held its first internal event last September 25, 2021, via Zoom Meeting. The webinar is entitled "Deep-diving on the proper way of managing events during pandemic." Gracing the event was the owner and general manager of Okasyon Events, Mr. Melvin C. Roxas, or as what he told the members to call him, "Kuya Melvin" — as the guest speaker, Mr. Roxas shared four tips that would be helpful in managing an event during the pandemic. Now, more than ever, we are still in the middle of a pandemic, where social events would be hard and impossible to arrange. The tips given by Mr. Roxas definitely gave some boost in making events work the next time around.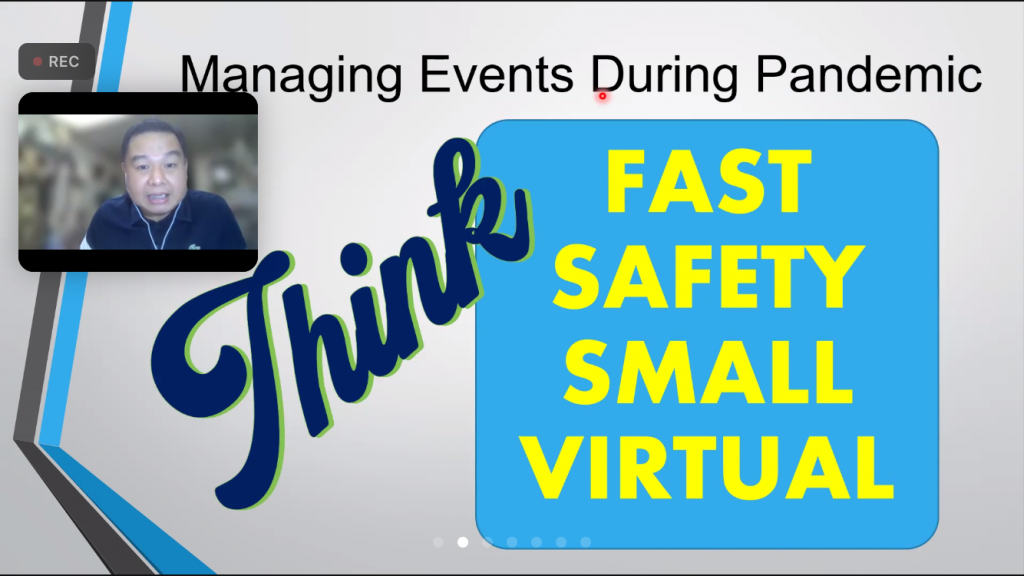 Here are the four tips given by Mr. Roxas:
Think FAST – Plan an event in two weeks. Doing this would secure the event and allow the people behind it to have time to rest before the actual event starts.
Think SAFETY – Execute it safe & secured. Although we are limited to our laptop and computer screens, the safety and well-being of our guests and participants shall remain the utmost priority.
Think SMALL – Make it more intimate. Planning and holding an event could be exciting but it gets overwhelming as the date draws near. To avoid the feeling of being crowded and having too many participants, you can start off by inviting a few people first. Just to test your social energy, too!
Think VIRTUAL – Organize it online. As the pandemic continues to strike the Philippines, the safest way to conduct activities would have to be through online conferencing platforms such as Zoom. This however does not mean the quality would be different from that of face-to-face events. If any, we must strive in making it the best we could produce.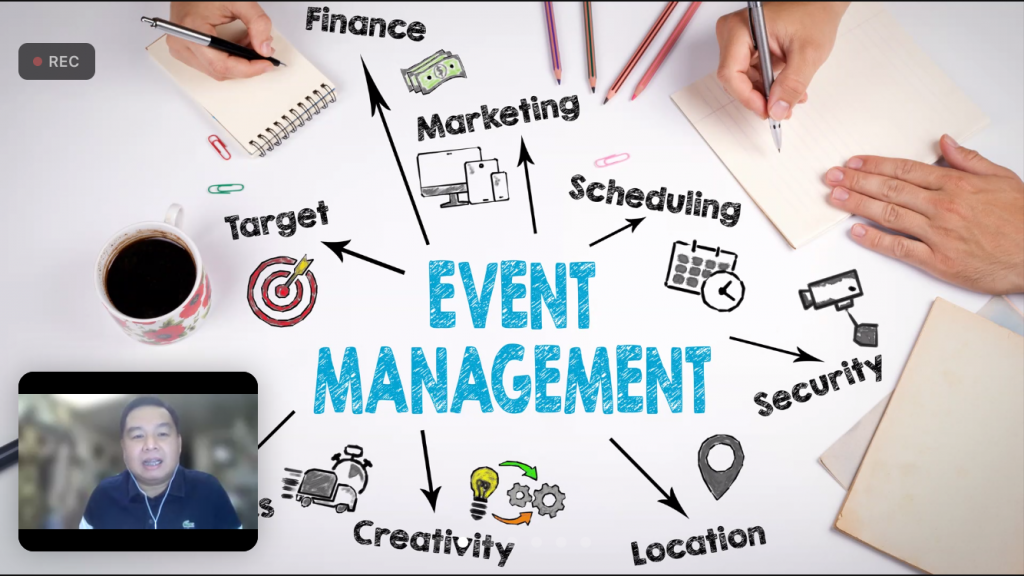 The Rotaract Club of Santa Maria have already done a lot of webinars, similar to this event. It will not take too much of your time. You will just sit back and relax while you listen to the respective speaker, eat without interruptions, or do anything you want to do while learning at the same time.
With the pandemic still on-going, we should be innovative and creative in terms of business and service. The pandemic should never be a hindrance for each and everyone of us to educate and help one another. Webinars are spontaneously spreading all around the world to connect each of us together. It helps to keep in touch wherever you are, as long as there is an internet connection. Most of all, it remains convenient and accessible. With the "New Normal", we, Rotaractors should strive to deliver and organize quality events despite the difficulties brought by the pandemic.