The Rotaract Club of Zamboanga East has made and participated in various community activities, and they couldn't get enough of it!
Life Changing President, Rtr. Rhemjohn Ian C. Miranda grabbed the opportunity to join forces with the Sangguniang Kabataan Divisoria to help realize the program of the Department of Education, Brigada Eskwela 2021 and one of its component programs is the Padyak Brigada Basa (PBB). This aims to bring together education partners and experts to help all learners read and become functionally literate.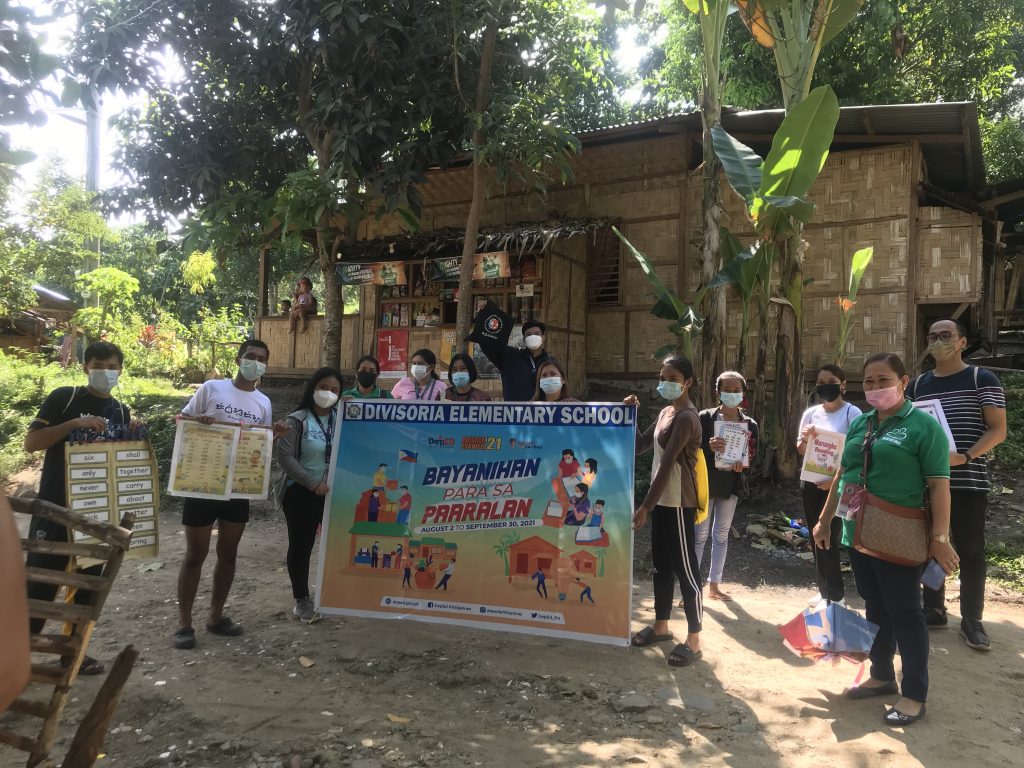 Padyak Brigada Basa 2021 was conducted last Tuesday, August 24 at Zone 1, Barangay Divisoria. The members and teachers had a 15-minute fun walk to reach the place, which includes crossing a hanging bridge. Most of the members enjoyed talking aloud while facing their fear of heights. Rtr. Roel Agustin Jr. was able to convince the parents of the children to make them participate in the activity. Face masks were also distributed to keep the children safe while learning. Moreover, the teachers and members had a one-on-one reading and learning activity with the children. The activity focused on teaching the proper pronunciation of words, phrases, and sentences in their mother tongue "Chavacano" as well as in English.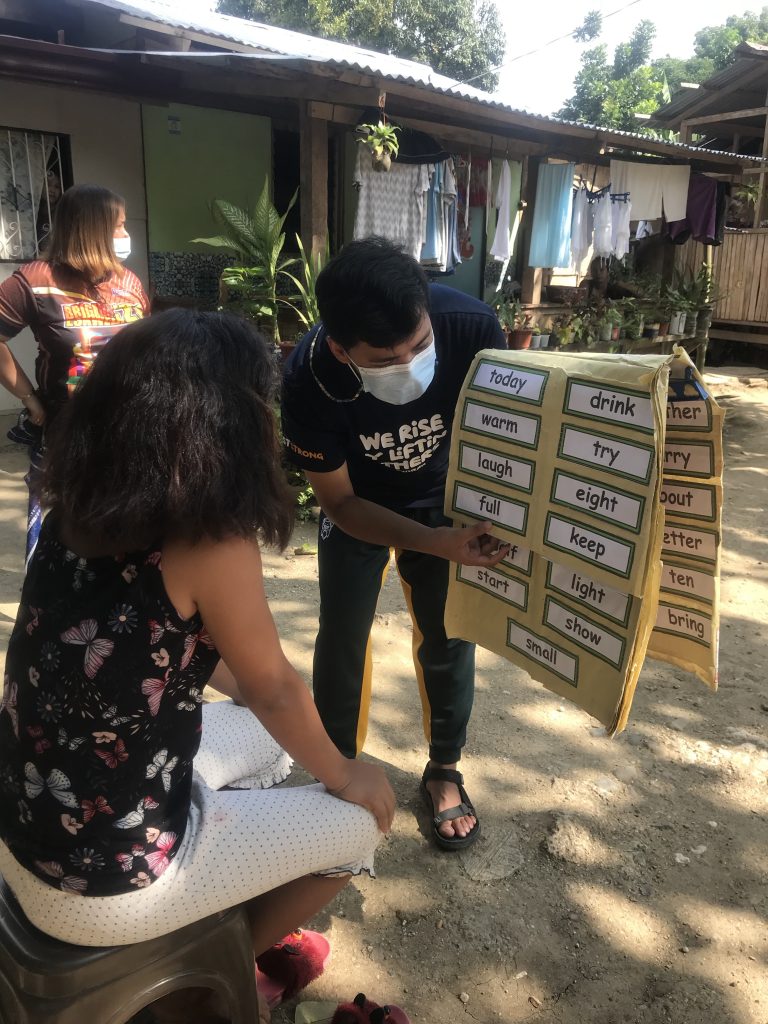 Snacks were provided to the learner-participants after the reading activity. They became a lot more comfortable with the club members, building connections by approaching and talking to them. Rtr. Rhemjohn said, "The Brigada Basa Activity is very timely nowadays because the children are just at home trying their best to cope with the challenges of the new set up in learning. Teaching them how to read enables them to reminisce their classroom experiences which they have missed for a year now."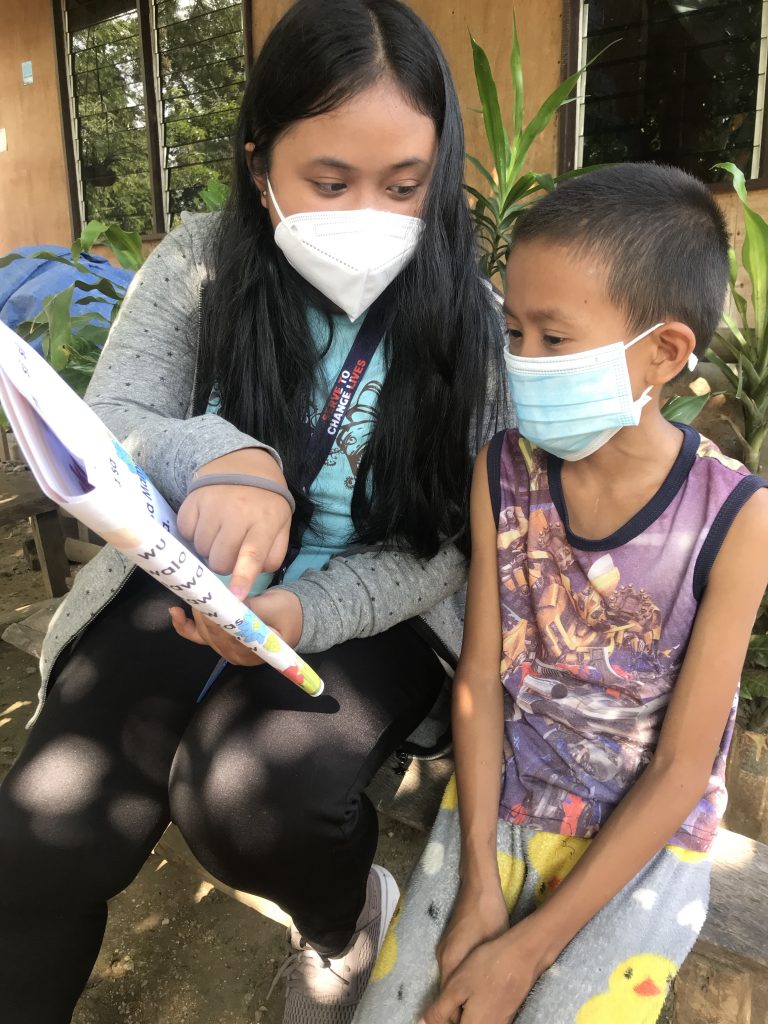 The children's parents were beyond grateful that the club and the teachers were able to reach out to their children as they prepare to face another challenging school year. The teachers keep on encouraging the learners to learn how to read, to keep on reading and have it as a habit. The end goal of this program is to develop in the learners the culture and the love for reading.
Vene y Lé Kita!
Translated by: Rtr. Dexter R. Luaya
El ROTARACT CLUB OF ZAMBOANGA CITY EAST ya participa na actividad de Brigada Eskwela "Padyak Brigada Basa 2021."
El Rotaract club del Zamboanga City East ya conduci y ya participa na cuantos clase de servicio publico y actividades, y manada pa el grupo ta plaña.
El Presidente de la inspiracion, Rtr. Rhemjohn Ian C. Miranda ya toma bentaja con el oportunidad para uni fuerza junto con el Sangguniang Kabataan Divisoria para ayuda realiza con el programa des de Departamento de educacion, que se llama Brigada Eskwela 2021 y bajo con este programa el Padyak Brigada Basa (PBB).
El objeto del programa es el para lleva junto con los compañeros de sector de educacion y experto para auxilla con el maga estudiante y queda alfabetizao funcionalmente.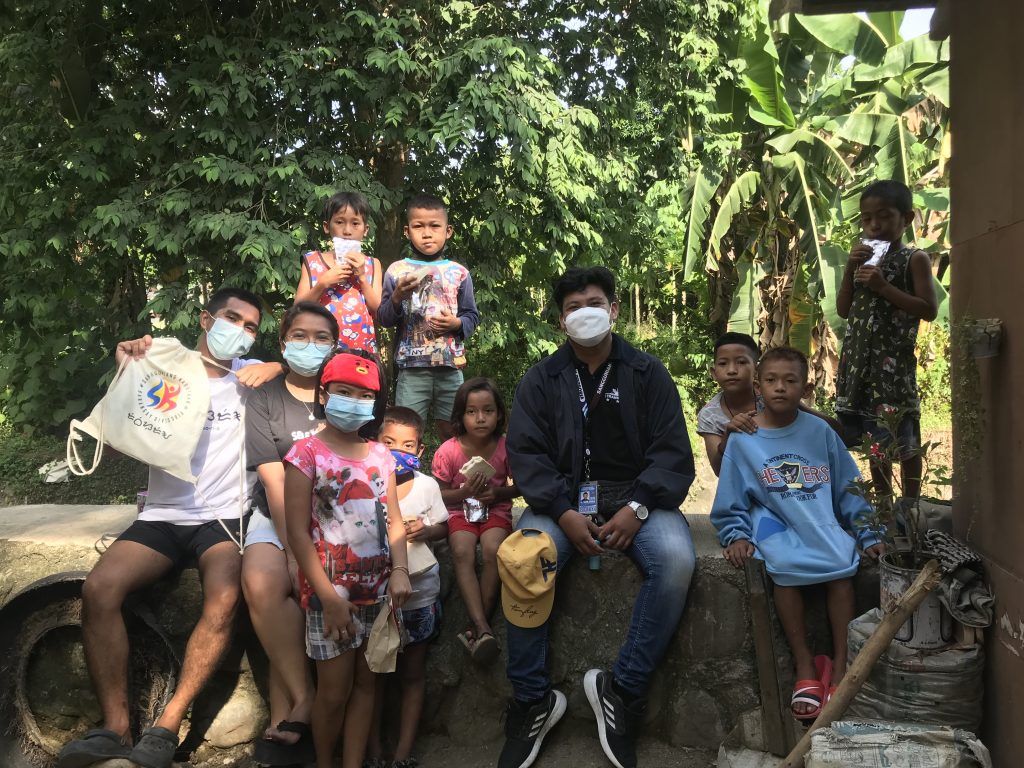 El que se llama actividad ya conduci del Martes, aca 24 de Agosto na Zone 1, Barangay de Divisoria. El maga miembro y maga maestro y maestra ya tiene que camina con alegria por 15-minuto para llega na cada'y qual lugar, inclujido aqui el cruzada na puente colgante. Mayoria con el maga miembro ya hace pasa por alegria cruzando con el miedo de altura. Si Rtr. Roel Agustn Jr. ya puede convinci con el maga mayores del maga bata na mencionao lugar para participa na que se llama actividad. Mascara facial ya destribuji tambien para ase lejos y para esta salvao maga bata amediante de estudio. Ademas, el maga Maestro y Maestra junto con el maga miembro ya tiene unu-por-unu actividad de leida y aprendida junto na maga bata. El actividad ya tiene mas grande atencion na insiñada del amo y justo usada de palabra por medio de pronunciacion, "frases" na lengua maternal el 'Chavacano' y tambien el ingles.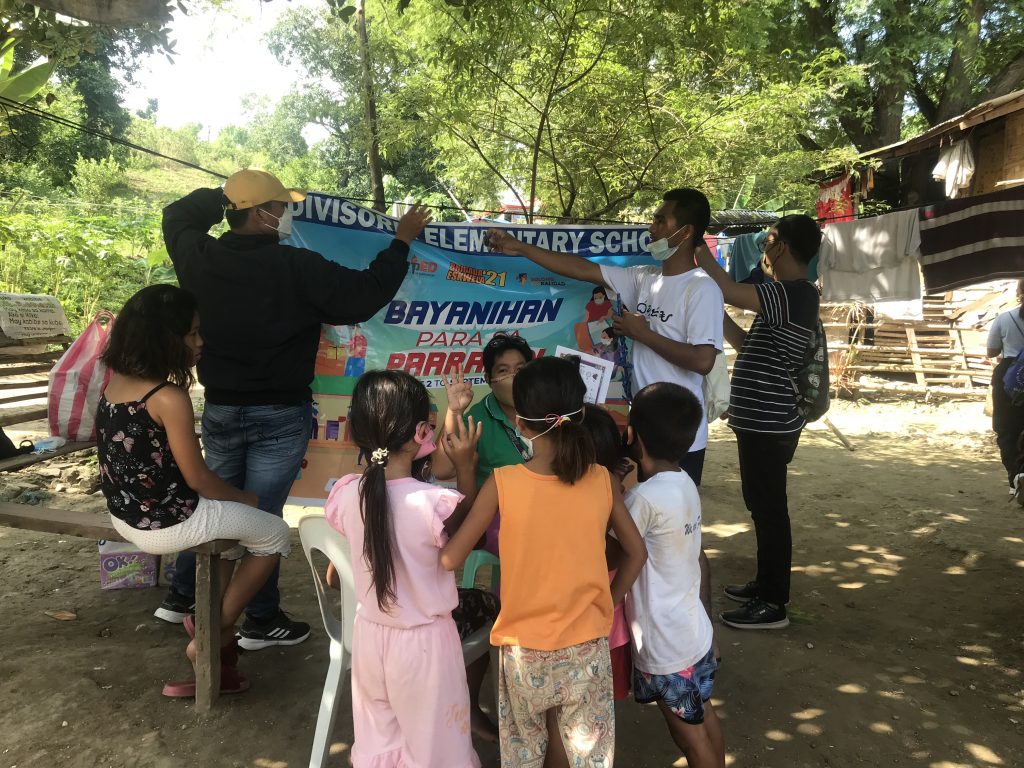 El comida de valor ya distribuji con el maga bata-participante despues el actvidad. Ya queda el maga bata mas comportable junto con el maga miembro del organizacion, y ya principia sila atraca y man cuento con ila. Si Rtr. Rhemjohn ya habla, "El programa del brigada basa es bien justo accion na este maga tiempo, cay el maga bata na diila cada'y qual casa ta ase de ila todo esfuerzo para combate con el desafio el que se llama nuevo plataforma de educacion. Enseña con ila que modo le ay bira como el tiempo adentro sila na de ila maga class-room y experiencia otravez el cosa ya falta del año pasao."
El maga mayores de maga bata bien alegre aquel maga tiempo cay el organizacion y el maga maestro y maestra ya hace esfuerzo y ya atraca na de ila maga anak en preparacion de nuevo año de escuela. El maga maestro y maestra ta continua engaña con el maga estudiante para continua le qui le y ase asegun como parte del de ila gusto. El final objeto de este programa es desarollo de los estudiante entre cultura y el amor por la lectura.